感謝我們的資助者!
感謝所有資助者為我們的任務做出投資,以使所有三藩市兒童都免費獲得蛀牙資助的資助者
未來的資金需求
這是我們支持計劃所需的條件: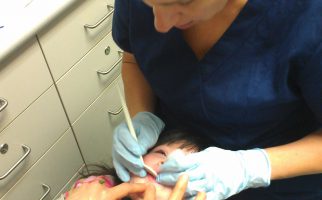 Increase access to oral health care services for children & pregnant women
Expand children and pregnant women's access to dental services by increasing the number of safety net dental providers serving low-income children, and delivery into settings where women and children frequent.
Expand Case Management for San Francisco children & pregnant women
Increase case management for children with dental treatment needs at SFUSD, pre-schools/Head Start, WIC, as well as through the Child Health & Disability Prevention (CHDP) program.
Provide trainings and resources to medical providers and support staff
These trainings in medical settings will incorporate oral health assessment, referral and application of fluoride varnish into all patient care settings where children's health and prenatal care is addressed.
支持數據收集,分析和報告
增加員工時間;維持一個委員會,該委員會包括來自SF DPH的流行病學家以及在口腔流行病學,生物統計學和計劃評估方面具有專業知識的成員。
維持SF DPH的人員配置以支持戰略計劃的實施/維持SF DPH
UCSF的人員配置以支持口腔衛生戰略計劃的實施。