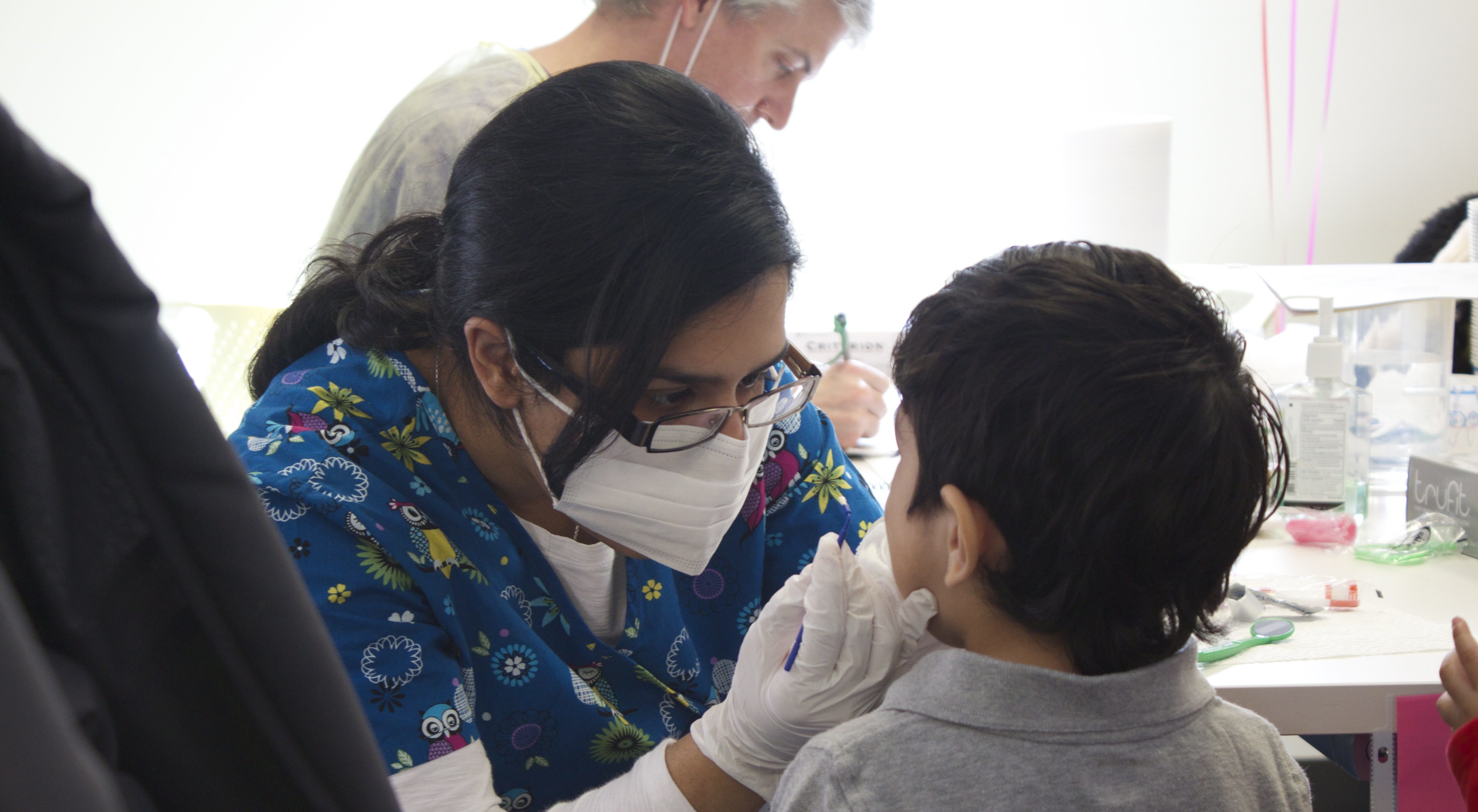 Treating Chinatown's underserved children
Our data demonstrated that Chinatown's children had the highest rate of dental decay in the city. A presentation in our first year at the Chinatown Community Briefing moved Health Commissioner Dr. Edward Chow and other key leaders in the Chinatown community to mobilize their networks and address dental caries in Chinatown. As a result, the Chinatown Children's Oral Health Task Force was formed in collaboration with the Asian and Pacific Islander Health Parity Coalition. The Chinatown community is now working to transform poor oral health outcomes, impacting up to 5,000 children ages 10 and younger. The Chinatown Public Health Center and North East Medical Services (NEMS), the two largest Medi-Cal providers in Chinatown, are now routinely applying fluoride varnish as well as following our model to treat, educate, and refer.








It is alarming that the highest burden of children's dental caries is found in San Francisco Chinatown neighborhoods. If we want to make equitable improvement in our city, we must consider approaches that address this disease not only on an individual level but also on the family, community and neighborhood levels that take into account more upstream social and cultural factors.
– Amor Santiago, MPH, Asian Pacific Islanders Health Parity Coalition